This is my first  Technology Thursday post!  I told you last week that I wanted to incorporate so many other things into Adventures in Mindful Cooking so I changed the name of my website to reflect that change to Adventures in Mindful Living. One of the many things I will be adding is ways to mindfully learn! I am a homeschooler so I spend a lot of time looking for fun new ways to make learning fun and engaging for all 3 of my students. I also enjoy answering questions of other educators to help with making learning fun for their students. I thought a easy way for me to share all the fun and cool sites,apps,games,etc that I find would be for  me to start keeping it here on the site. Some Thursdays will be a teaching Thursdays others will be Technology Thursdays depending on what I find and want to share with all of you!  So on to Technology Thursday!
It is  Technology Thursday!
This is the day I like to share my thoughts,reviews, and fun ideas on how to use different technology to make learning fun! I try to include the pros and cons, and my kids favorite part of the site,app,game,etc. I will always make it clear if I am compensated for my review.
Today I am talking about ABCya.com !
First a little blurp from their website explaining what ABCya.com is-
ABCya.com is the leader in free educational kids computer games and activities for elementary students to learn on the web. All children's educational computer activities were created or approved by certified school teachers.All educational games are free and are modeled from primary grade lessons and enhanced to provide an interactive way for children to learn.
Grade level lessons incorporate areas such as math and language arts while introducing basic computer skills. Many of the kindergarten and first grade activities are equipped with sound to enhance understanding. Fun children's Holiday activities are available in grade level sections!
I had pinned a while back but had never really gotten around to looking into it. I was going through my educational games board and saw it,and started really looking through it. I am kicking myself I have not done this before now! What a great site!
ABCya.com is loaded with educational games that are bright,fun ,and stimulating.My kids love to have play games on the computer so I love that I can let my son play on here and be comfortable knowing he is learning  in a safe online environment. While I think you should always monitor what your children are doing online,it is nice to be able to not be standing right over their shoulder.
Some other great things I liked about the site–
– You can easily see what your child will be working on or practicing with each game. This comes in handy if there is a skill in particular that your child needs some extra work on or you are currently working on in school.
For example my son was struggling with synonyms and antonyms. For some reason he just couldn't remember which one was which. I noticed he was getting kind of stressed about it. I decided to let him walk away from it for a little bit and let him play on the game Super Word Toss. It reinforces synonyms and antonyms.I could pick which one to work on with him and if I wanted basic or advanced settings. We choose basic and worked on each one together. This accomplish 2 things at once. The first thing was of course he got some extra practice in a fun way on a concept he was struggling  with (which after a few games he understood and went back and finished his regular work with no problem). The second thing is becasue I sat down and played with him and it was fun ( I helped him read the words when he needed it, we giggled,and made it non stressful) we changed a bad association with learning something new into a positive one. I am big on positive associations when it comes to learning, and I have seen this pay off in my childrens education and their willingness to tackle new things. I think this also showed him that if one way of learning isn't working then try another ( the point is to not give up but to learn how to truly educate yourself) . When I find something that can help me do this I get excited.
Another thing I really like about ABCya.com is the fact that all the games are nonviolent. While this may not seem like a big deal to some, it is to me. I think kids see enough violence day to day on things I can not control, so to have a place my son can go and play games without being offered to kill something is wonderful.
The Pros–
It is free!
loaded with lots of educational games for different ages and grade levels (K-5)
easy to pick topics to work on
The Cons-
Some of the games move pretty quickly so it might be better to start your child off at a lower level than they are used to just so they don't get get frustrated. Once they get comfortable it is easy to move them up.
Some might consider the fact that they had ads on their site a con. I do not. I have ads on my site to help offset some of the cost of running and maintaining a website. (To read why ABCya.com say they have ads click here.)
The kids favorite part and what they had to say about it-
Jayden loved the create your own animation. He watched the tutorial and then created quite a few short movies.It was really neat to see him putting everything together to make a movie. He even stated spelling on some of the shots which made me happy becasue he doesn't usually do that ( this is the kid I have to make write anything).
Click here to go to the animation. I strongly recommend to watch the tutorial, it makes all the difference and really shows you how to use all the buttons and features.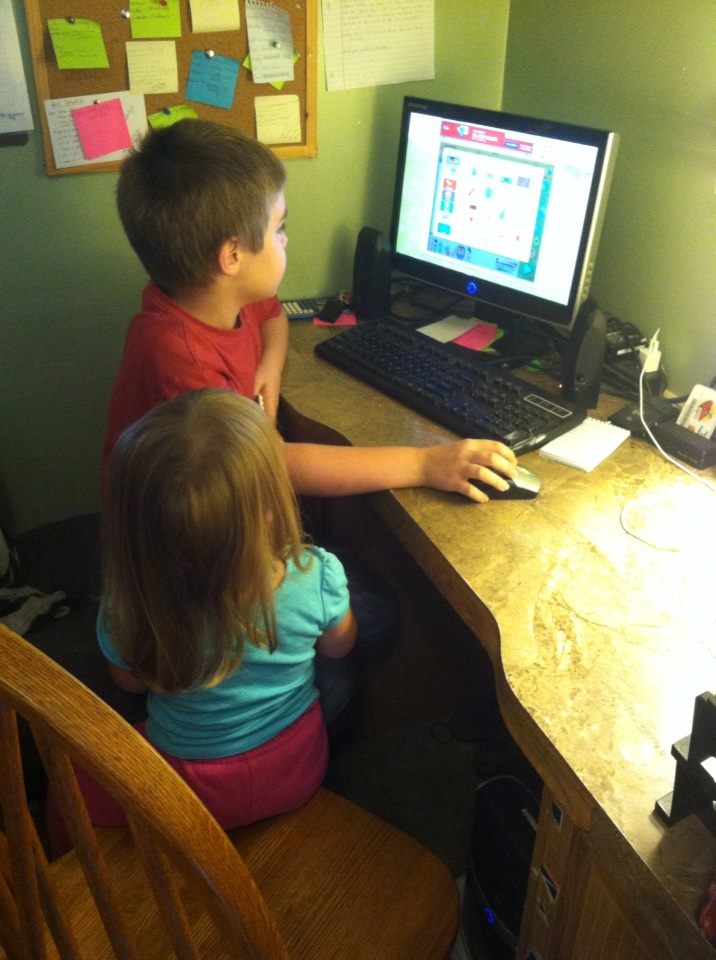 Thanks for stopping by! Before you leave make sure you are following us on all of our social media so you don't miss any of the good stuff we post!
 I was not compensated in anyway for this review. I just wanted to share a great site that I found!To see my disclosure statement please click here.
I will be sharing more websites,apps,games, and other fun things we enjoy using over the next couple of months. What are some of your favorites?