Did you notice anything different about our site? If you are new to my site then welcome! If you are a regular I would love for you to look around and notice the new changes! The first one being a new name!
Adventures In Mindful Living – a new exciting chapter in my life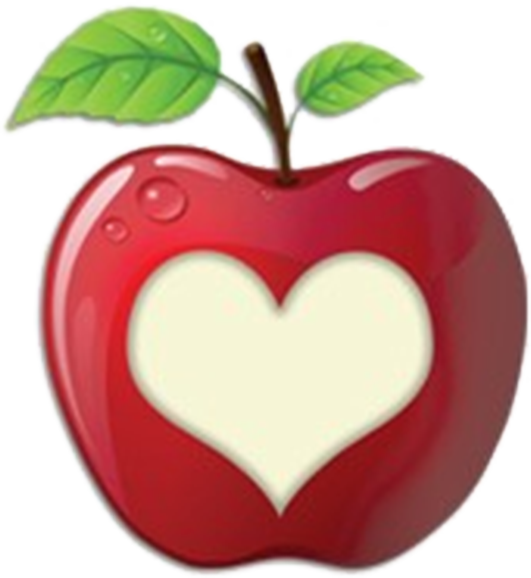 Why the change?
When I started this website the purpose was to help families and individuals find healthier and more mindful alternatives to their typical meals, snacks and desserts.  One of the amazing side effects of becoming more mindful in our cooking and eating was that the mindfulness overflowed into all areas of our lives.
The way we parented,lived,educated our kids and ourselves, even the way we loved each other-it all was affected. I found myself wanting to share all of it but it just didn't seem to fit into Adventures in Mindful Cookings little box. I felt trapped in that box. I needed to expand and let my blog evolve along with me.
One of my core beliefs is you should be continually changing and evolving in life for the better.I don't think that God created me to stay the same Amber today as I was yesterday.I believe He is constantly stretching and molding me to become what He designed me to be.Now of course I fight and throw temper tantrums sometimes but in general I try to keep changing for the better.
It was time for my blog to get stretched and molded so that it could be all that I really wanted it to be. Out of that desire to do more,help more, and be a better version of its old self came- Adventures in Mindful Living!
What can you expect?
-lots of family and budget friendly meals, snacks, and dessert ideas and recipes
-fun ways to make learning more meaningful and effective for all ages (preschool to high school)
-tips, tricks, and advice all aimed at helping you and your family become more mindful in everything from cooking to parenting
-some tips and ideas for dealing with picky eaters (I have 3 strong willed opinionated children)
-lots of tips on ways to save $ on everything from groceries to vacations
-ways to kick up the nutritional value of recipes
-real pictures of what my food looks like taken with my iphone. I try to give you one pretty picture to pin but the rest will show you what it really looks like when you make it. Being real is very important to me!
-ways to lessen your impact on the environment by Reducing, Reusing, Recycling, and Upcycling!
I am very excited to be starting this new chapter in my life!I hope you will continue to join us!  Now lets get on to the Link ups!
Change 3 Challenge is going strong! I am so excited that we have some new bloggers joining us!! Remember to go and check out the other bloggers in the Challenge! Don't just follow them on their social media- go connect! Comment and leave them some encouragement! That is the whole purpose in this challenge- to make real connections and help each other! 
-Read what the Change 3 Challenge is here !
A quick update on my challenges-
I finally worked out 2 times this week! Yes I felt like it was a miracle but it happened.I found a fun workout video on Youtube and tried my best to complete it. I may not have been able to do all the moves but when I couldn't I just danced along to the music.My goal was not to sweat myself to death this week- it was just to start to get in a habit. I concentrated on making it fun and practical for my life.The second time was when my kids and I  went to a playdate at the local park. I enjoyed my mommy chit chatting time but I "mindfully" made it a point to walk around the  walking track that was at the park with my 2 daughters. Again it wasn't my focus to sweat and get in a full throttle workout ( there will be time for that in the future) it was my goal to get in the habit of working out and making real lifestyle changes.  I am still working on the water drinking. Some days I do great- other days not so great. My goal this week is to really focus on my water drinking and to find some fun ways to workout again this week!
Curious how the other bloggers are doing? Go check them out and see!
My Co-Hosts –
Rebecca Voeltner–   Milk and Honey Living  
 Follow  Rebecca  –   Blog     Facebook    Twitter    Pinterest
Melinda Weiser– Weiser Academy 
Follow Melinda–  blog    facebook    twitter   Pinterest
Joy Capps- Who's Learning? Who's teaching?  
Kristi Phillips– Kristi R Phillips
Follow Kristi– blog    twitter Facebook  pinterest
I had several wonderful bloggers sign up to take the challenge with us!They will be adding their posts to the link up below. Please stop by their blogs and show them some love too!
We would love for you to join us on this challenge! If you want to please link up too! 
This link up is just for the Change 3 Challenge. (Please scroll down for the Mindful Mommy Monday link up party link)

Ready to Link up for Mindful Mommy Monday? Take a second and read through the rules please,and then go ahead and add up to 3 links!
-please follow me on at least on of my social medias!They are listed below (leave me a comment below and let me know how you followed me so I can follow you back! )
Facebook     Twitter      Pinterest  (I have a new pinterest page – so please come by and follow me on this new page)
-please follow my co-hosts on one of their social medias    – Please tweet about this link up,pin it,or  share it to help us grow! -please only link up family friendly content     -please link to your specific blog post -please no meat recipes (there are plenty of other places to do that  so I don't need to add one to it). Recipes with dairy I am fine with becasue those can easily be subbed out for anyone who wants to or needs to -make sure you go and visit at least 2 others from the link list you added yourself too! Its a great way to go and make new friends! -crafts,inspirational posts, non meat recipes,projects,  DIY projects all welcome!Basically anything you are mindful about we would love to see!
Alright! Let Link up for Mindful Mommy Monday ! Remember -what you put into this link up is what you will get out of it!