Avocado Shrimp Salsa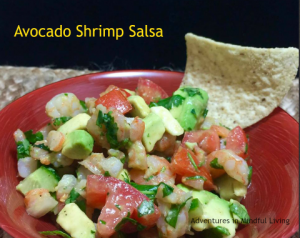 Three of my favorite foods are avocados, shrimp and salsa. When I was looking of some new recipes that would fit into my Shred 10 guidelines I came across this super easy salsa recipe that combined all three of those. I knew I had to make this salsa recipe soon because it looked that good!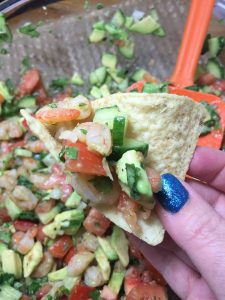 Let me tell you this salsa recipe was so easy to make. You just chop it all up and mix it together, it can not get an easier! Its also really easy to tweak to what you like. I cut down a little on the onion and it was perfect for us.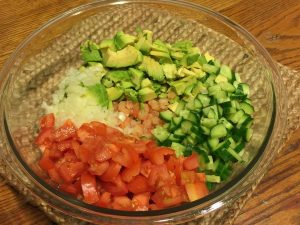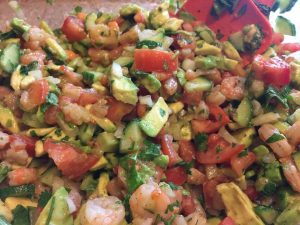 This would make a great light meal or snack!
It did not disappoint so I wanted to share it here with all of you  (and keep it where I wouldn't lose the recipe for myself)! For the full recipe click here!
Let me know if you make this crazy easy Avocado Shrimp Salsa recipe and what you thought of it!