Berry Cherry Smoothie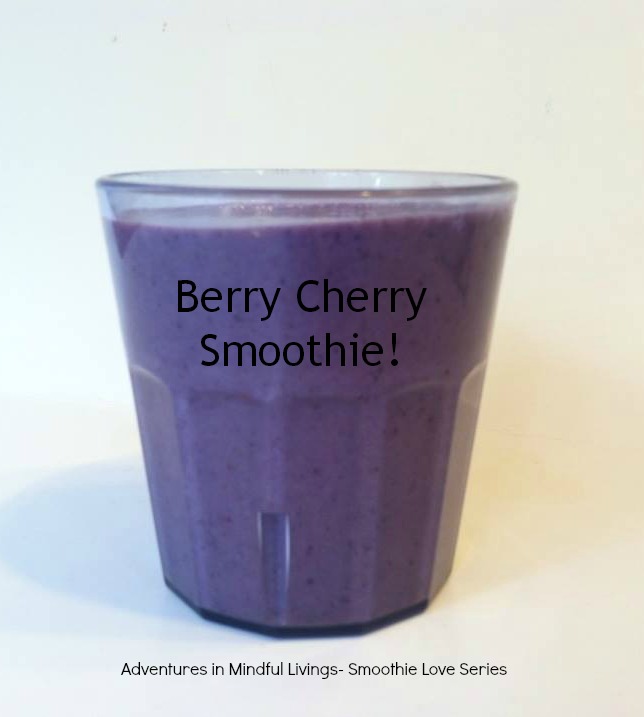 I love my breakfast smoothie  in the morning! Smoothies are easy to make ( thanks to the Smoothie Packets), quick, and are a great way for me to make sure I am getting a whole bunch of really good nutrition to help my body work its best that day!   I am always trying out new combinations of fruits and veggies for my smoothies becasue I hate to get bored. This one has become one of my favorites so I wanted to share it with all of you! I had a reader ask me why I use the Complete Mix that I do. I wanted to answer it really quick here. I use the one I use becasue I love the taste, it uses whole food nutrition, and it helps me make sure I get what I need for the day. When I drink my smoothies with the Complete Mix in them I crave less junk foods and I have more energy. It is just a easy step I can add to help me (and my kids- they love it) be the best me I can that day. If you have any other questions about it, feel free to message me or you can check it out here.
Now on to the recipe!
Berry Cherry Smoothie
2 Cups Almond milk ( or other nondairy milk)
1/2 cup frozen blueberries
1/2 cup frozen cherries
1 handful  spinach
1 scoop Vanilla Complete Mix  (optional- but highly recommended)
Put all of the above in a blender and blend till it is nice and smooth! Then enjoy your awesome smoothie !!
Berry Cherry Smoothie