Getting fit with Hulu!
I love Hulu! It is where I go to watch my favorite tv shows and recently I discovered it is where I can go to workout too! Getting in more exercise is one of my goals with this round of Transform 30.I wanted to share this with all of you in case you didn't know how you can use Hulu to get is shape!
*If you have Netflix or Cable/ regular tv  then you should check out these posts too- How to get fit watching your favorite shows and How to get fit with Netflix. 
I love this list! My favorite is Denise Austin! She is so perky and happy but many she will make you sore!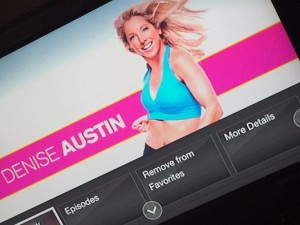 I hope this has helped encourage you to see that you don't have to have a ton of time or money in order to take control of your health journey! If you need some help with getting going on your health journey (or just getting in more fruits and veggies in an easy and convenient way) , I would love to help you! You can contact me through here or here!