Juice Plus Facebook Party Photos
Hello everyone! I wanted a place to keep all the photos I used in a Facebook party in one place so I thought this would be as good as any! Feel free to use any of them!  My thought is always when the tide goes up in the harbor, everyone's boats rise!  I will  try to point out where I put my link by making it another color so you will know to put your own link in there.
I call mine- Transform your health Facebook party! I like to use this photo below for the FB party banner. You can use it or find another one. You can use a program like PicMonkey (free) or Photoshop to write any words across it you would like-
Pinned post- this is the one I pin to the top of the FB event
What is Juice Plus and how can it help you Transform your health?
Those are all things we are going to talk about tonight on this Facebook party!
First let's watch this video that explains a little about  what Juice Plus is, and isn't!
Bridging the Gap video- https://www.youtube.com/watch?v=5xB0bDpHNXQ
1. Post-
So what are you struggling with in your health right now? Do you or your family need to boost your immunity ? What about losing some of those extra pounds? If you improved your circulation and could take down some inflammation- would that help you or your family in any way?
pic-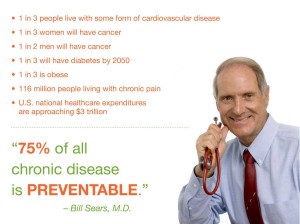 2. Post
If  I can share something with you that has helped my family and thousands of others transform their health, improve their energy level, boost their immune system, support cardiovascular wellness,and even help improve your dental visits- Would you be open to hearing about it? Yes or no?  What if I tell you it is affordable and that there is even a way to get a child's order for free? Are you interested now?
pic-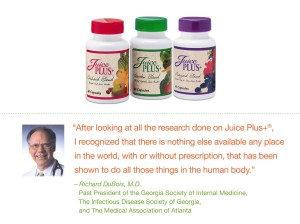 3. Post
  You might be thinking- Wow that sounds great but where is the proof and the research? I mean honestly, anyone with anything to sell can claim almost anything.
Juice Plus is the most researched brand name nutritional product in the world.
Clinical research has showcased the benefits of adding Juice Plus+ to your diet. More than 30 Juice Plus+ research studies have been conducted in leading hospitals and universities around the world, including these below. Want to read the research for yourself? In the first comment section I will put a link where you can go read it!
4. Post
You have seen the research, so what is exactly in Juice Plus that makes it so awesome? Juice Plus+ is whole food based nutrition, including juice powder concentrates from 30 different fruits, vegetables and grains. Juice Plus+ helps bridge the gap between what you should eat and what you do eat every day. Check out the photo below  to see what is in each one!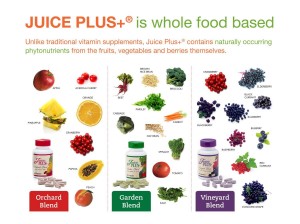 5.Post
 When we talk about Transforming, it is not usually something that happens over night when it comes to our health. What else has the research showed that Juice Plus can do to help transform our helath over time? Check out the picture below and the in the comments to see!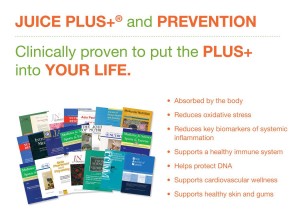 Pics I put in the comments-
6. Post
 Is Juice Plus safe for kids?  Yes!! Curious about how exactly it can help your child or grandchild? Check out the link in the first comment! It will take to you the results other parents have seen!
Do you want some more good news? With every adult order you can get your child's or grandchild order for free through The Children's Health Study! If you are interested in that let me know in the comments below and  I can get you and your child or grandchild started today on your journeys towards better health!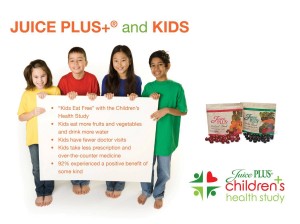 7. Post
I said above it was affordable and I wasn't joking! For less than what you would spend on a daily a cup of coffee at Starbucks or a Value Meal at McDonald's you could be doing something instead to invest in your heath!
pic-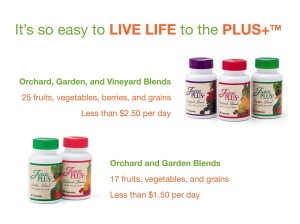 8. Post
Does Juice Plus offer anything else to help me transform my health? Yes!!
Juice Plus has an amazing tasting product called Complete Mix.  It uses whole food nutrition and is a complete meal in a glass! Watch this video below to find out more about the Complete Mix!
link- https://www.youtube.com/watch?v=LwR3GacVjNA&feature=youtu.be
9. Post
 The capsules or chewables,  and the Complete Mix is not all! Juice Plus also offers one of the coolest ways to grow your own organic produce! Let me introduce you to The Tower Garden! What is the Tower Garden? It is an affordable  state-of-the-art  aeroponic growing system!
Watch this video below to learn more about this water saving way to grow your own produce!  Want to learn more? Check out the link in the first comment!
link- https://www.youtube.com/watch?v=l7EzYmO9u8M#t=32
10. Post 
Are you thinking , "All of this sounds really good but I could really use a well laid out program to jump start my journey toward better health." Let me share this solution with you! Juice Plus is has a great program called Transform 30. With Transform 30 you are set up for success by getting a starter guide that  has all the information you need to get going, recipes, workout suggestions, a great Facebook group for encouragement and accountability (if you choose)! Interested? Check out the link below to find out more information about the Transform 30 program!
link- http://www.transform30.com/rep/amberneal/index.php
(that is my link above- so you would need to put your own or your groups in)
11.  What if you said yes? 
12.Post
Are you sick and tired of being sick and tired? Are you ready to invest in your health and in your families health? Are you ready to take action and begin your Transformation?
Great! There is no better time than now to decide you you are worth it!
You can put in your order on my safe and secure website or if you want to do the Children's Health study and get your child's /grandchild's for free then let me know below in the comments and I will get in contact with you and help get you going!
link- http://amberneal.juiceplus.com/content/JuicePlus/en/what-is-juice-plus/what-is-juice-plus.html#.VK7m7ivF9dA
(that is my link above so make sure you replace it with your own)
I hope this helps you all out! Have a great day and feel free to share any thoughts or anything else you have done on a FB party that has brought you success!  I love hearing other ideas!!