Meal Plan Monday
One of my goals for the New Year is to stick with a meal plan. I know doing this will help my food budget and my health. I thought a  great way of helping me have some accountability with that goal was to share it with all of you! Feel free to share with me what your meal plans are in the comments!
This week I start my Transform 30 program back up. If you don't know what Transform 30 is you can ask your Juice Plus rep or if you don't have one you can check it out here. Ill make side notes on how to make each meal Transform 30 friendly  to help  those of you who are doing it!
Breakfast– Smoothies! They are quick and easy, which is really what I need in the morning!! These are some of our favorites!
I make up a bunch of these packets and keep them in the freezer. That way all I have to do is grab one out, add milk, a scoop of complete, and blend away!
Lunch-  I do another smoothie and a salad or wrap sandwich.
*with the kids I keep it simple.I set up a lunch station to make lunches easier. You can see how I did that here or here. If you want some more healthy lunch ideas for kids I wrote a 3 part series. Part 1 , Part 2, and Part 3.
Dinner- 
Monday-  chili over rice or baked potato (like here)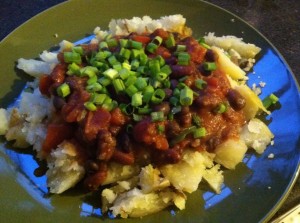 Tuesday- Black Bean and Rice Tacos
(to make it more Transform 30 friendly , I'll use Gluten Free tortillas)
Wednesday- hummus lettuce wraps. To make these I make this recipe for the hummus. I load up a huge lettuce leaf with humus and then load it up with things like tomatoes and any other veggies you want to. You can also add some rice to it.
Thursday- Zucchini Pasta with tomato sauce. I make the rest of the family our normal spaghetti meal.
Friday- Cheesy Quesadillas  (To make it more Transform 30 friendly I use gluten free tortilla wraps)
Saturday- Loaded Veggie Potatoes . I love them like this!  But Ill look through the fridge and use up any leftovers and make any of the combinations in this post.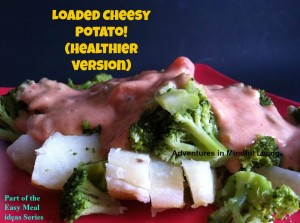 Sunday-  Cheesy  Creamed Spinach Enchiladas (Recipe coming this week) and Mexican rice
Most of these meals my kids will eat but if there is one (like chili night) that I know they are not crazy about I will make them one of these , a complete shake and some cut up veggies and fruit.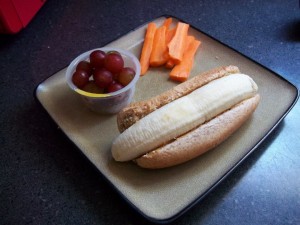 Ok now its your turn! What is on your meal plan this week?