The Story of Thieves Oil
(Part 2 of the Essential Oil Series)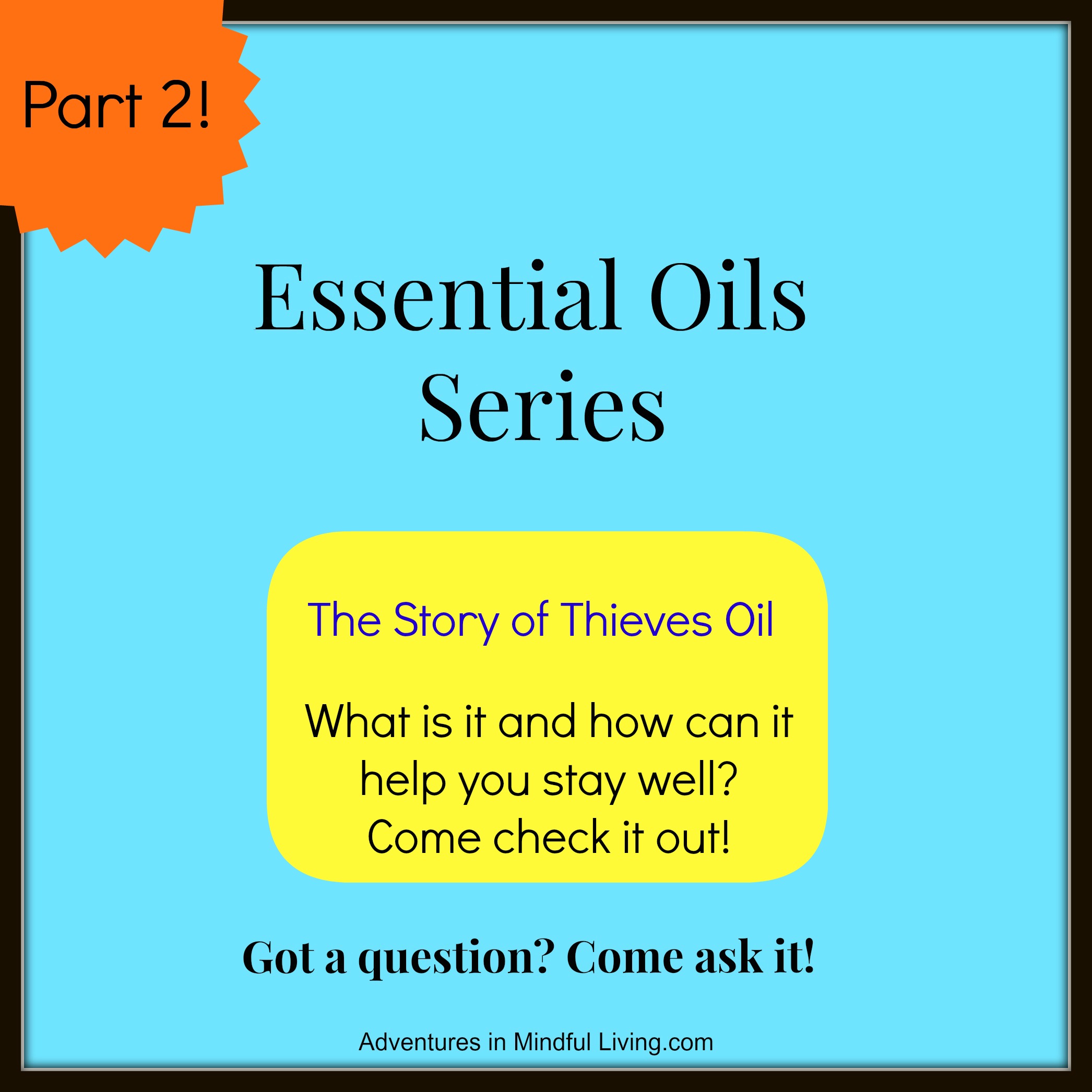 I am always so excited to see what Joy has written about Essential Oils! I am learning right along with all of you so remember if you have questions please ask them! You can ask them in the comments or on our Facebook page!
Now on to the good part-
One of the original reasons I started getting into essential oils was because it seemed like we were always getting sick, especially my son and I during  the winter months. I have asthma and when I would get a cold most of the time it would turn into a sinus infection or bronchiolitis. There were times when I was on an antibiotic a few times a year plus prednisone. (I do not do well on prednisone!) My son is 14 now but when he was little, due to his syndrome had a diminished immune system and could not be around children (except his sister) until he was 5 or 6 because when he got sick he would often end up in the hospital. Thankfully he outgrew that stage but, before we started essential oils he had a couple of ear infections a year. Thankfully my daughter and husband have never really gotten sick except for the occasional cold or tummy bug.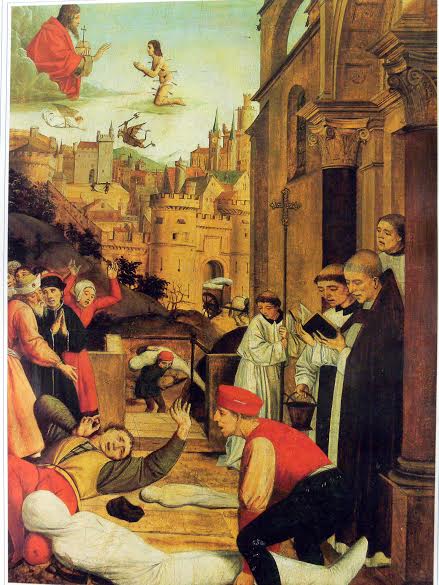 I want to share a tidbit of history before I get to the oil blend I would like to tell you about. As homeschoolers we love history and I found this story fascinating years ago when I first read it. I have read many versions of the story but roughly it happened around the 15th century during a time of great plagues. Specifically the bubonic plague. The bubonic plague or Black Death would ultimately destroy over half of the population of Europe. What happened is that the spice trade was shut down to try and control the spread of this disease. As a result the spice traders who were dealing with their business being shut down began robbing the bodies of people that had died due to the black plague. Interestingly enough, they never got sick!
Four of the thieves ended up being caught in Marseilles, France and were brought to trial for robbing the dead victims of the plague. They were going to be given leniency on the condition that they would tell how they had managed to keep from getting sick after coming in contact with all the dead bodies they had robbed. As it turns out, these thieves who were spice traders and had knowledge of the perfume industry, had rubbed themselves with a combination of herbs which made them immune to the black plague.
What is this oil blend typically known as today? Thieves Oil! It is a blend of Cinnamon, Clove bud, Eucalyptus, Rosemary, and Wild Orange. It sounds like a strange combination but let me tell you…IT SMELLS SO GOOD! Sort of Christmasy!
How do we use it? Typically at the first sign of a cold…you know when you get that tickly/scratchy feeling in the back of your throat…I start by putting some on the bottoms of our feet, especially before bed. I initially found this to be the oddest thing to put something on your foot to benefit the rest of your body. What happens is, because the bottoms of your feet have the largest pores it only takes 30 seconds for them to be absorbed into your bloodstream. Even typing that out it seems strange but with so many of the essential oils I have found out it works. Initially my husband I know found this REALLY strange but after a few times he figured it out too. Even both kids now will ask me if they are not feeling well to put something on their feet before bed. Sure, they like the foot rub, but also even they have came to the realization that it WORKS!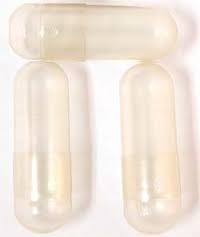 This last winter we began also taking it in capsule form. You can either put it in an empty vegetable capsule that you can find at a health food store or order online. You can even put it in your water and drink it! (although it is a bit warm on your lips but not bad) We do not do the flu shot and haven't for years but during those months we will take a capsule a day. I took the easy route though and get the capsules that are already made up from the company I order from. We only recently got a diffuser but it also is beneficial when diffused into the air. It actually cleans the air! Do we get sick? I'm not going to say we never get sick but it is rare and when we do it is normally just a few days and rarely progresses to anything needing an antibiotic or prednisone. As I said before, in years past I would need both an antibiotic and prednisone 3 or 4 times a year and since taking essential oils I may have needed them once a year. The rest of my family? They have not needed any of it! It makes me a bit nervous saying this, and I'm not superstitious so I won't knock on wood, but I cannot remember the last time we have had a major stomach bug.
When I hear so many of our friends getting sick I definitely can commiserate as our family has been through it in the past. Despite the occasional stereotype about homeschoolers, our family does get out and go to stores, the library, sports, music lessons, church, and get-togethers with our friends. (some of which are sick) I really feel like in the last few years essential oils such as this particular blend, On Guard (AKA Thieves Oil), have cut down on the amount of sick days we have. When I hear a friend is sick I always want (and sometimes ask) if I can bring them some oils by (as a gift not selling them hahah). Anyway here is a little chart saying various uses for this wonderful oil! Onguard is the blend we use so that is what is shown.

If any of you would like to purchase any of the Essential Oils , Joy does sell them.  I would love for you to get them from her becasue you won't just get a great product – you will also get great knowledgeable customer service! That is hard to find nowadays! If you would like to check out her store  and the other Essential Oils she sells click here.
You can also keep up with Joy and her husband Chris on their social medias! They post about all kinds of really interesting things including essential oils, homeschooling, special needs, autism,  backyard chickens, and lots more!
Come tweet ,tweet with Joy or Chris           Joy's blog       Chris's blog