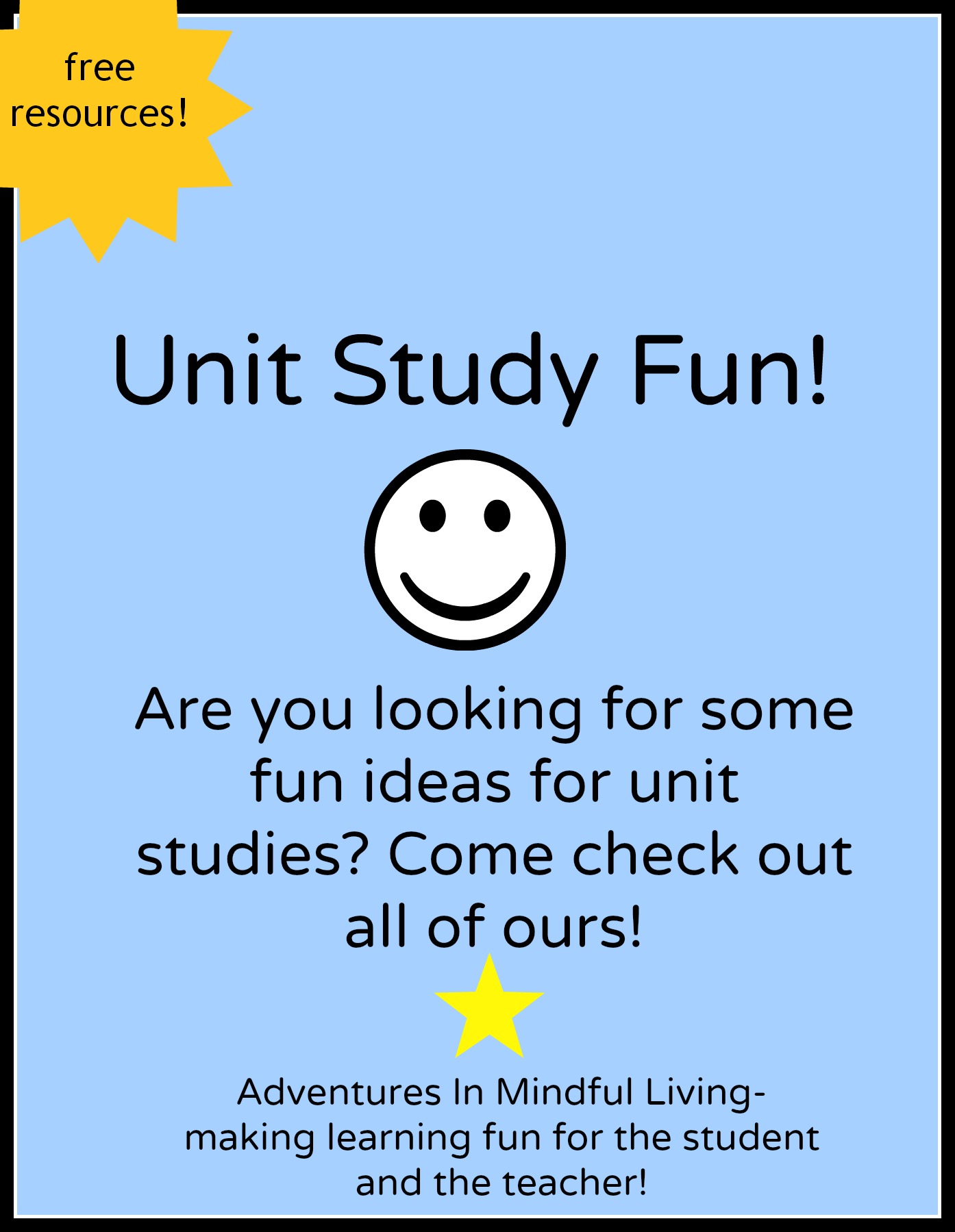 Unit Studies Page -lots of unit study fun!
We love unit studies! They can be so fun and freeing! I wanted to create a page just for my unit studies that I have done with my own kids. If  you have done a great unit study and have written a post about it please feel free to leave it in the comments below! I am always looking for more great ideas and I know my readers are too!
Just remember – Go with the Flow!! These are just ideas! Take them and tweak them and follow where your child leds! Dont be so stuck on the lesson plan that you miss a great learning opportunity!
For some great ideas please also check out my Pinterest Page! I have lots of unit study ideas on there including a human body board, animal unit studies and lapbook ideas, sharks and dolphin unit study ideas,and so many more!