Mindful Home Organizing Tips!
(Part 1)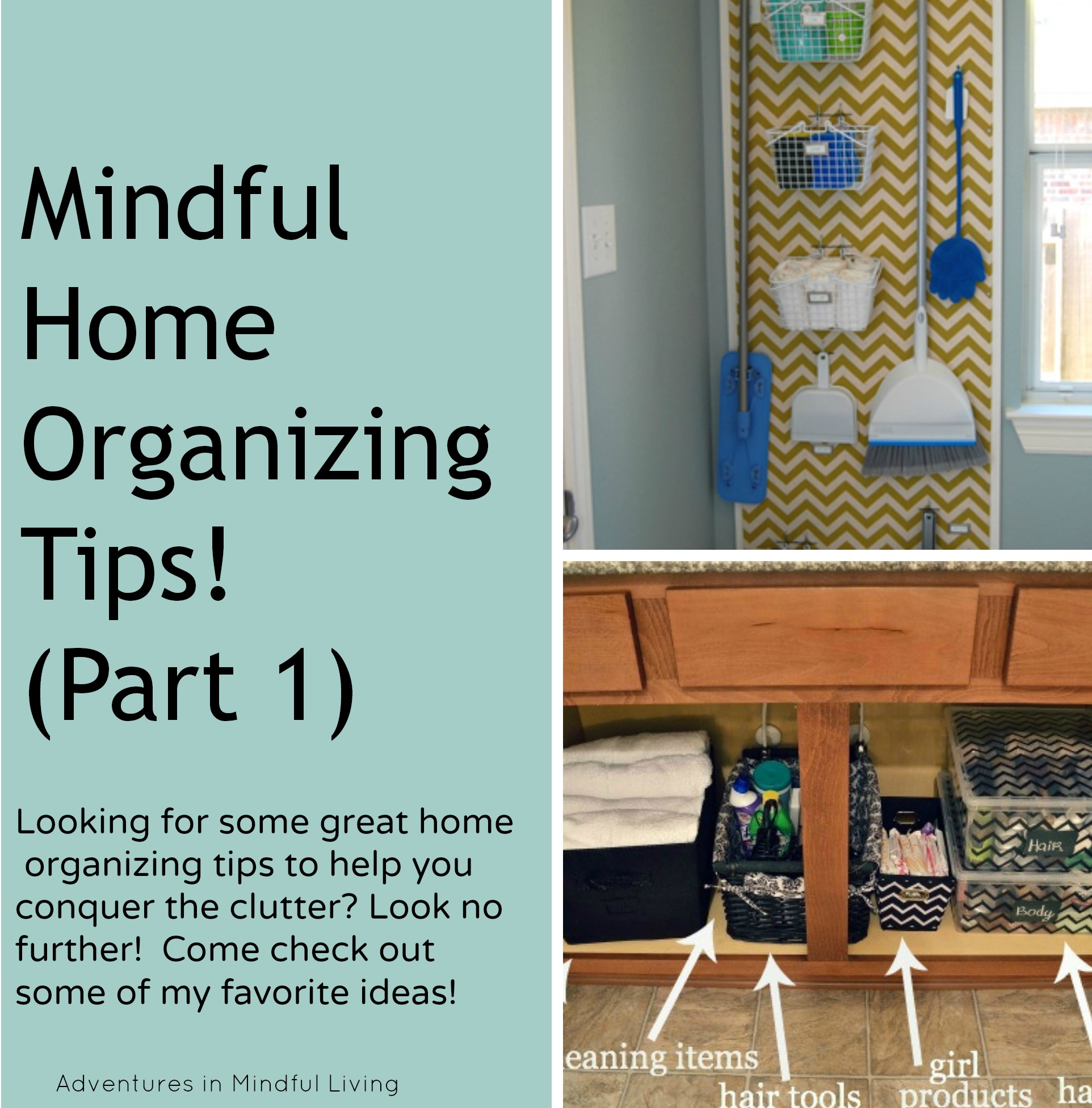 I have been working on my tips and tricks page and I am sure you can see where I am headed in my own home! I am long overdue for a good head to toe cleaning and organizing binge of my house. I dont even know how I got so cluttered up but I am determined to get a grip on it. I have just a few more weeks of school left and then its on like donkey kong in the home organizing department! It always amazes me that I actually get paid to go and organize other peoples homes but mine somehow gets left out!  Oh well!
Of course I love pinterest, so to help get me motivated (aka- I didn't want to start just yet so I thought I would waste some time) I thought I would do some looking around and find some great home organizing tips. These are some of the best ones I found! Why Part 1 you ask? Because you know I will keep getting on pinterest instead of cleaning and I will have to share more!
20 Unique Home Organizing Ideas with Pictures!
I love the idea about the stuffed animals!  Watch out house, eventually here I will come! 
Laundry Room Pegboard Makeover
This would be perfect in my laundry room! Great tutorial on the website too! 
30 Inventive DIY Hacks to Better Your Home
 I am totally doing #9 & #10 !
Master Bathroom Organizing Ideas
Seriously- this woman is brilliant!  I need to do this in my bathrooms! 
Awesome Kitchen Utensil Storage idea!
Alright so these home organizing tips have me motivated and have given me so great ideas. Do you have any other great  home organizing tips?
Remember we have a  great giveaway going on on our Facebook page right now!  Hop on over and enter today
or click here to go straight there! 
Mindful Home Organizing Tips! ( part 1)